Wax Melts
Activating this element will cause content on the page to be updated.
Filters
selection will refresh the page with new results
Color
refinement Color group
selection will refresh the page with new results
product-list-page-filter
Home or Car Fragrance Form
Product Results
Showing 1 of 1 results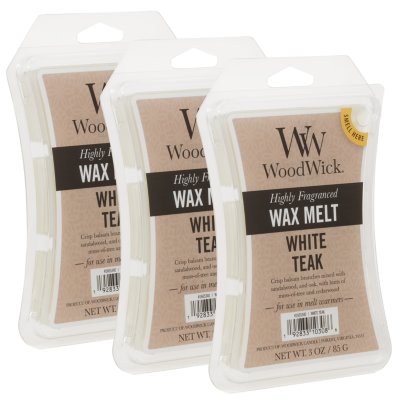 Wax Melts 3-Pack
This item is currently not available.
The selected quantity is currently not available.
A Touch of Elegance in a Premium Melt
Woodwick® 3 oz. Wax Melts make finding home fragrance that suits your style easy and effortless with premium, sophisticated fragrance in a small package. Wax Melts provide room-filling fragrance in an assortment of captivating, complex scents. Designed to work in a variety of electric and non-electric warmers, these Woodwick® Wax Melts provide the perfect ambiance for any room. The easy-to-open three ounce Wax Melt are easy to replace in your warmer with the fragrance of your choice.
A Sophisticated Fragrance Experience
With a combination of carefully selected materials, luxury craftsmanship, and elegant designs, Woodwick® home fragrances are designed to fit your style with a selection of sophisticated fragrances found in our scented candles. Patented wicks and curated combinations add sophistication and the perfect ambiance to any space. Effortless scent is made easy with Wax Melts so you can keep your space filled with fragrance.