Cocktail Recipe: Fireside Holiday
Our signature fragrance, Fireside balances the natural scents of amber, vetiver, and musk to ignite the holiday spirit. Pair it with this equally evocative seasonal sipper, combining a slight bitterness with warming notes of almond, earl grey, and molasses for a perfect complement to its botanical gin backbone.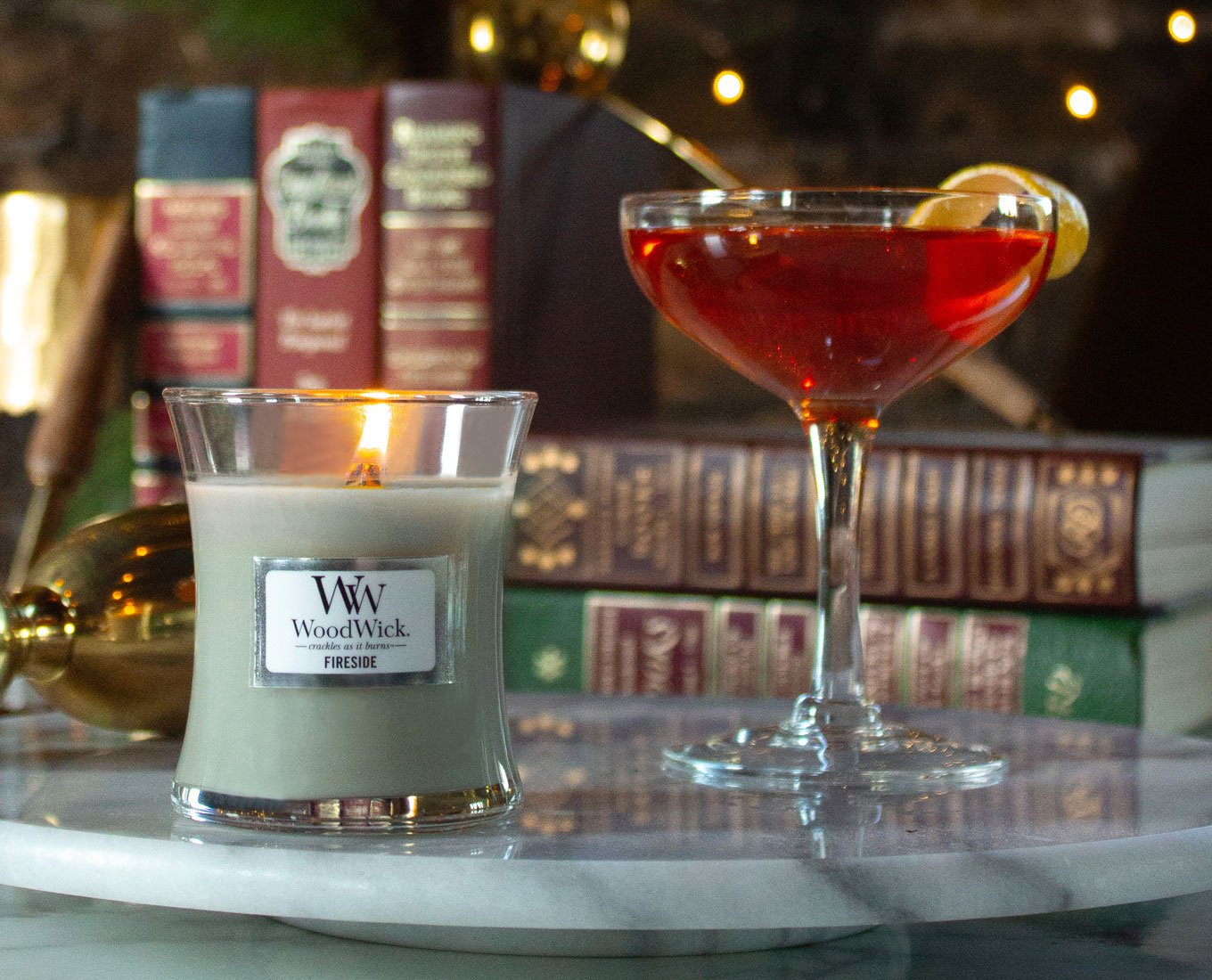 Recipe by Lucinda Sterling of Cocktail Courier

Ingredients:

1.5 ounces gin
0.5 ounces anise-flavored liqueur
0.25 ounces amaretto liqueur
0.5 ounces Earl Grey concentrate tea (steeped to taste)
2 dashes molasses bitters
Garnish: lemon twist
Instructions:

1. Chill a coupe glass by placing in fridge/freezer, or by filling with ice water and setting aside for 5 minutes.
2. Create garnish by using a channel knife or peeler to peel the lemon in 1x4-inch strips, avoiding as much of the pith as possible. Trim the edges of each strip neatly, and then cut in half lengthwise. Wrap a strip of peel around a straw or skewer to create a curl.
3. Measure and add all ingredients (except for garnish) to mixing beaker.
4. Fill mixing beaker almost two-thirds full with fresh ice and stir for about 30 seconds.
5. Remove coupe glass from fridge/freezer, or if using ice water, empty the glass.
6. Strain contents of mixing beaker using julep strainer into glass.
7. Garnish glass with lemon twist.
Cheers!